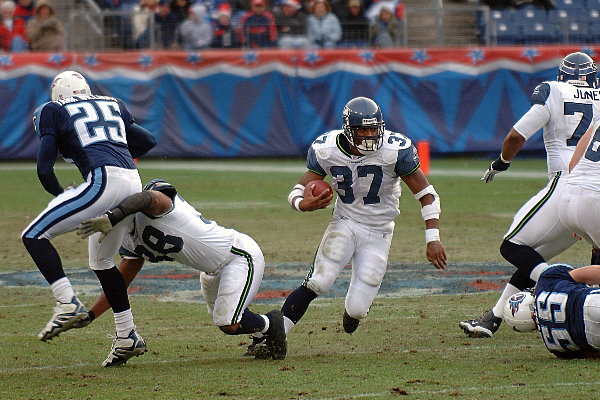 Shaun Alexander On The Run - 173 yds Rushing
Photos from Titans vs. Seahawks game - Nashville, TN 12-18-05.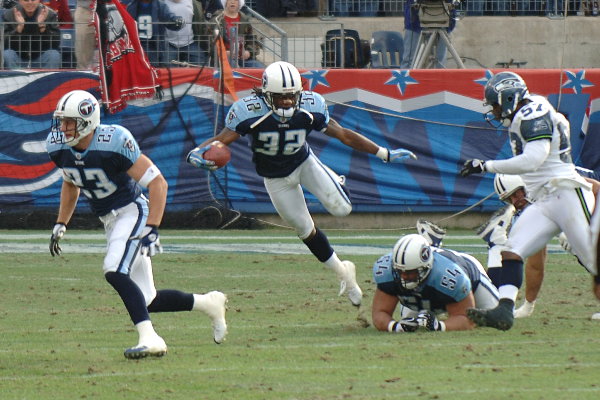 Pac Man Jones Trips on a team mate during a kick off return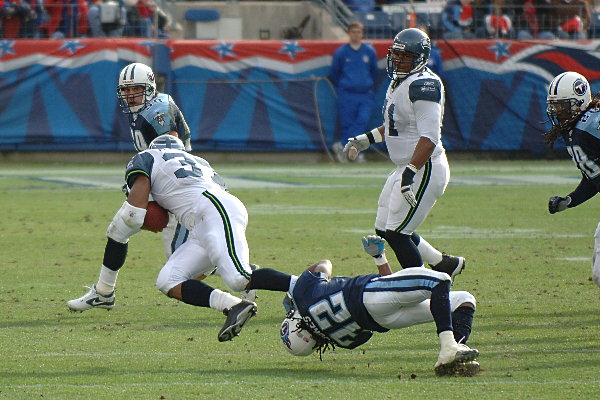 "In The Game" - Shaun Alexander on the Carry, Pac Man Jones pulling his leg...12-18-05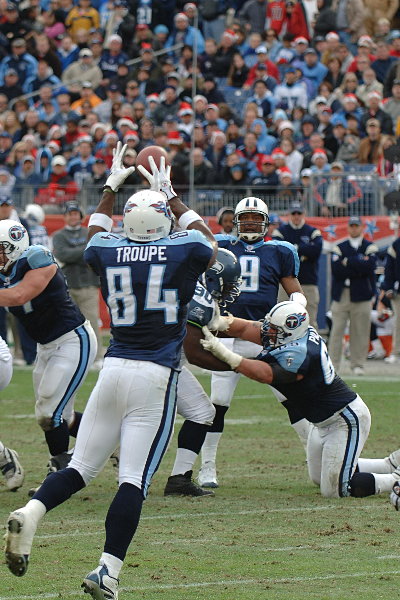 Troupe catches pass thrown by Steve McNair (background)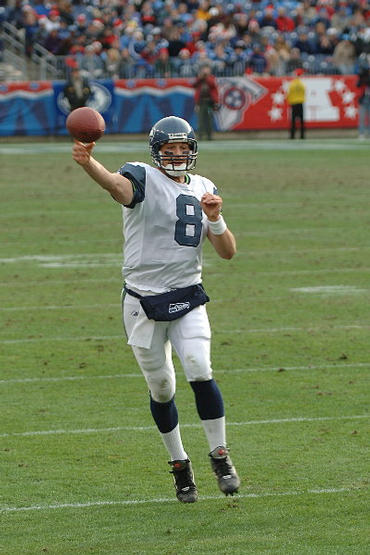 Hasselbeck makes a pass.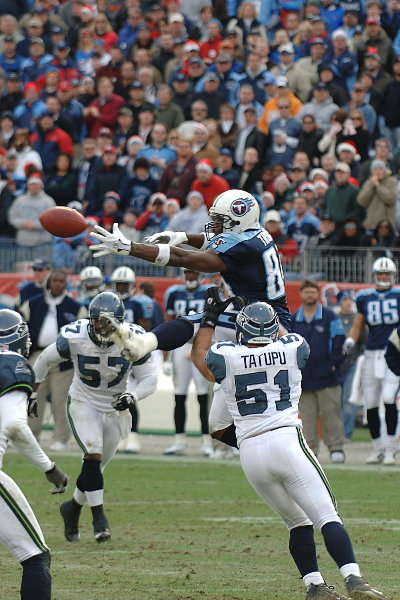 Titans v. Seahawks -2005 Nashville

COME SHOOT WITH ME!
---

Tell me what you think!
Visit my guestbook and leave your comments or suggestions.